Have your children's birthday at Garderhøj fortress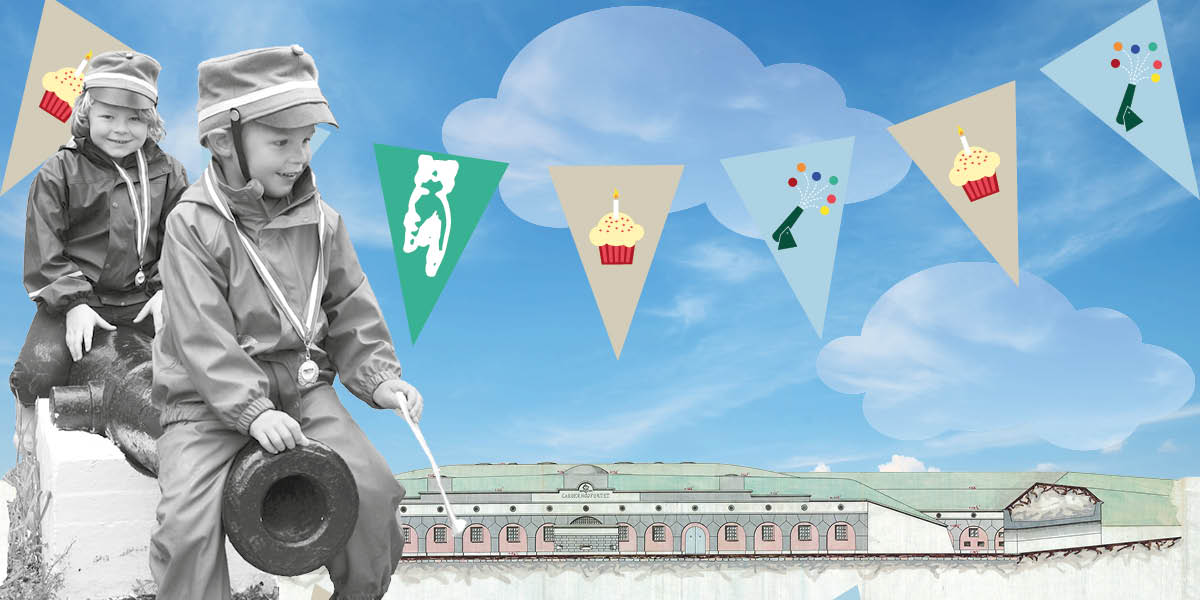 The children are deployed as soldiers on the fortress and immediately start their training. They have to exercise, learn to aim and their courage must be tested in the dark infantry baracks. When the children have become really good soldiers, the big exercise is to turnthe double-canontower. The activities require cooperation and work for both boys and girls from approx. 6-12 years.
Activities take approx. 1-1.5 hours and then you can eat in one of the dining rooms and after that the children can try the interactive exhibitions. If the weather is good, we move some of the activities outside.